The importance of a home inspection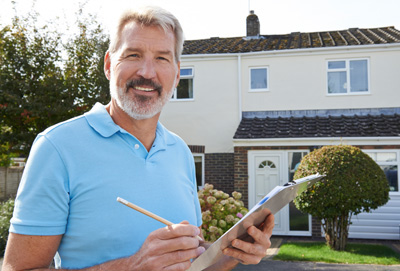 So you've found a house you love. Great backyard, gleaming hardwood, and the kitchen of your dreams. But what about the furnace? The wiring? Leaks in the basement? Before you buy, have the home inspected; no matter how experienced you are as a homeowner, it's the best way to make sure you really know what you're getting into.

A home inspection will give you the information you need to make an informed decision. The inspector will determine the condition of the house you're thinking about buying, and let you know if there are any problems. (And the great thing is, the inspector doesn't care if you buy the house or not, so you can be sure he or she is being objective, even if you're not.) If you have to make an offer before having a home inspection, make it conditional on a satisfactory inspection.
What happens during a home inspection?
The inspector meets you at the home you're thinking of buying, and takes about 2-3 hours to carefully inspect the entire house for structural, mechanical or other issues. He or she examines everything from the roof to the foundation and everything in between, including heating and air conditioning, plumbing, electrical, insulation, roof, windows and doors, walls, ceilings, attic and basement. You can accompany the inspector as he or she goes through the home – it's a good way to get to know the home quickly, and will give you a head-start in your home care "learning curve."
The inspector then prepares an inspection report that outlines problems (breaking them down into major repairs that need to be done right away and areas that will need attention in the future, highlights good points, and gives you an idea what kind of maintenance you'll need to do to keep the place in good shape.
How do I find a good inspector?
Look for a reputable, qualified company that has been in business for a while, can provide references from previous customers, is fully accredited and insured while offering guaranteed quality advice and inspections and proper reporting. Your real estate broker can give you a number of resources or you can ask friends and family for good references. you are welcome to use any reputable inspection company of your choice!
An average building inspection costs between $ 450 - $ 600. Think of it this way: a few hundred bucks could save you thousands. It's a pretty small price to pay for significant peace of mind. You must budget for home maintenance and improvements however don't want to be caught with any unpleasant surprises.
Protection Royale
AND... I provide a complimentary "PROTECTION ROYALE" Insurance for all my clients at no charge you. 
Exclusive PROTECTION against hidden or latent defects, unforeseen withdrawals, special assessments for condos etc... Free legal advice !